Falls from height continue to be the biggest single cause of workplace deaths in the UK. Health and safety regulations give a duty to all parties to ensure installers and operators are always protected in the line of duty.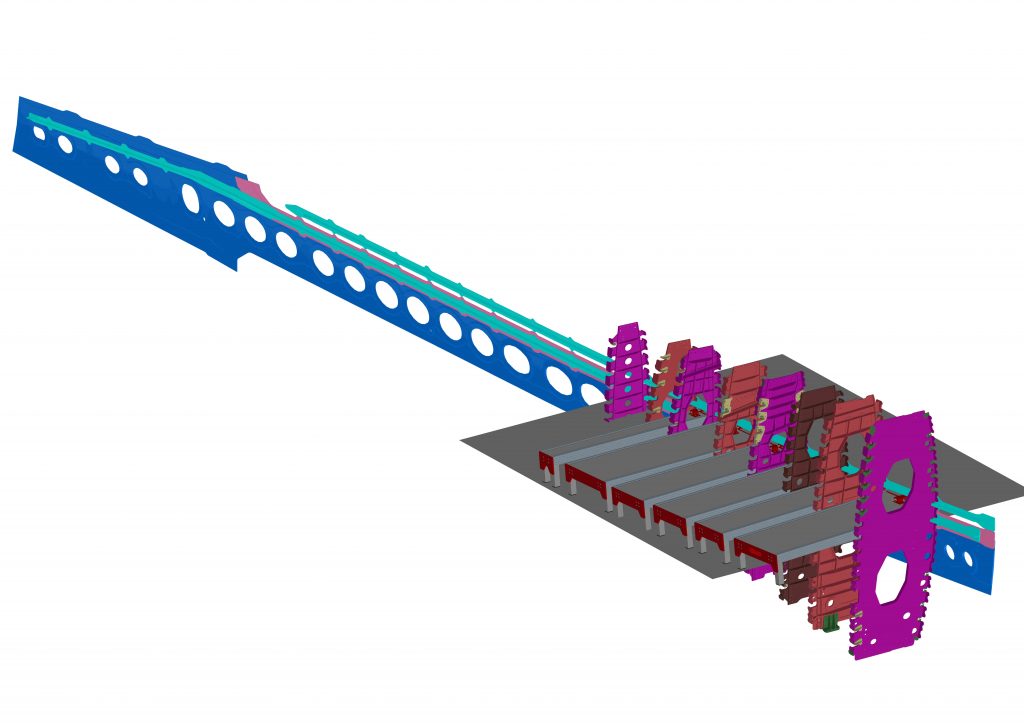 These innovative bespoke work platforms were designed, manufactured and supplied for Broetje Automation. They provide Airbus operatives with a safe working area to perform various Wing installation tasks at the Broughton manufacturing plant.
The platforms are designed to sit into the longitudinal contours of the ribs. Once in position operatives have the ability to lock the platform in position to maximise safety.